Season 2 of K.C. Undercover was confirmed by TVLine on May 15, 2015.[1] It premiered on March 6, 2016 with a one-hour special.[2] on Disney Channel. Production began in September 2015 and ended on May 6, 2016.
Synopsis
K.C. Cooper is a high school math whiz and martial arts expert turned international super spy for the secret government agency, The Organization. K.C., along with her parents, seasoned agents Craig and Kira, and her younger siblings Ernie and Judy (a humanoid robot), perform undercover missions, near and far, to save the world all while balancing everyday family situations. When K.C. isn't facing off against enemy agents, or longtime rival The Other Side, she relies on her free-spirted best friend Marisa to help her navigate the ups and downs of teenage life. No matter the assignment, the country can always count on K.C. and the Cooper family to stick together and get the job done.[3]
Cast
Main Cast
Recurring Cast
Episodes
Main article: Episode Guide
Confirmed dates
These are episodes that have confirmed titles and dates.
Absences
Trivia
The season started with a one-hour special episode.[4]
Season 2 began production in September 2015 and wrapped on May 6, 2016.
This season introduced five new characters: Darien, Abby, Erica, Richard and Akina.
This season uses the same restaurant seen in Shake It Up:

K.C. and Darrien eating at the Olive Pit on their first date as seen in the "Shake It Up" episode "Meatball It Up."
It is also K.C. and Marissa's main hangout, just like Deuce and Ty is the Olive Pit their favorite restaurant.

As of September 19, 2016, Liv and Maddie: Cali Style and K.C. Undercover are the only Disney Channel Original Series with a clip opening. Girl Meets World moved to a typical opening at Season 3 and Bizaardvark, BUNK'D, Best Friends Whenever, and Stuck in the Middle also has a typical opening.
This season has two themed episode, Virtual Insanity being a Halloween episode and Holly Holly Not So Jolly being a Christmas episode.
Previous characters from Season 1 such as Brett Willis and Zane Willis return in this season.
Despite having a major role in the season 1 finale and saying that she'd be back, Ursula never returned for this season nor was she mentioned by any character.
Like the Season 1 finale, this season ended with a cliff hanger and a "To Be Continued....." at the end of Family Feud. Season 1 just ended with a cliffhanger with no "To Be Continued....." at the end of "K.C. and Brett: The Final Chapter".
Kira and Craig find out Marissa never actually lost her memory and she knew the Coopers were spies.
Videos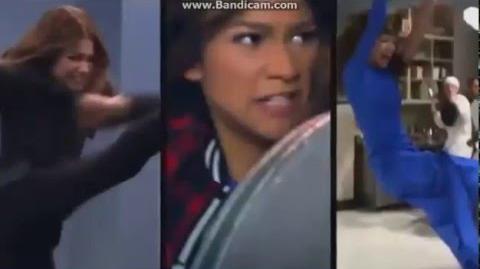 References
Ad blocker interference detected!
Wikia is a free-to-use site that makes money from advertising. We have a modified experience for viewers using ad blockers

Wikia is not accessible if you've made further modifications. Remove the custom ad blocker rule(s) and the page will load as expected.