"
May I just say, you are stunning
"

—K.C to Bernice
Double Crossed Part 3 is th 12th episode in season 1 of K.C. Undercover.[1] It aired on May 31, 2015 to 3.02 million viewers.
Overview
The stakes are high when Marisa is kidnapped by K.C. 2. But luckly when Marisa meets the real KC they manage to escape because Marisa has KC lipstick witch also subs as a spy laser shooter! But when K.C. 2 gains access to the Organization. Kira and Craig must race against the clock to save their daughter,the organization,and they have a showdown with Zane. Watch it to find out what happens!
Cast
Main cast
Guest cast
Quotes
Zane: The end game is about to begin.
Trivia
The working title was, "Endgame".
This is the last part of the three part summer event.
This was the first time the organization is seen.
It is possible that Zane could be back since Craig did not destroy him for good.
This episode aired to 3.02 million viewers.
Marisa is helpful for the first time.
International premieres
June 18, 2015 (Canada)
June 26, 2015 (Italy)
July 29, 2015 (Australia)
August 6, 2015 (Latin America and Brazil)
October 20, 2015 (Israel)
December 12, 2015 (Poland)
January 20, 2016 (Turkey)
February 14, 2016 (Hungary)
Gallery
| | |
| --- | --- |
| | To view the Double Crossed Part 3 gallery, click here. |
References
Videos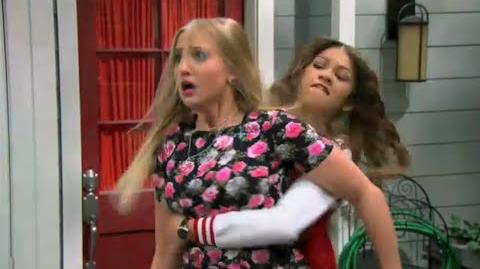 Ad blocker interference detected!
Wikia is a free-to-use site that makes money from advertising. We have a modified experience for viewers using ad blockers

Wikia is not accessible if you've made further modifications. Remove the custom ad blocker rule(s) and the page will load as expected.