Dance Like No One's Watching is the ninth episode in season 2 of K.C. Undercover and the thirty-sixth episode overall. It first aired on May 22, 2016.
Plot
When K.C. goes undercover in a retirement home as wise-cracking senior citizen Bernie, her disguise unexpectedly wins the affection of feisty senior, Irma.[1]
Cast
Main Cast
Guest Cast
Florence Henderson as Irma
James Digiacomo as Petey Goldfeder
James Hutchison III as Target
Absent Cast
Trivia
K.C. is disgised as a male senior citizen in this episode named Bernie Burns.
K.C. is in her senior citizen disguise for almost the entire episode. 
K.C. must track down a smuggler, her cover is eventually blown, and a intense fight ensues. 
This is the second episode where K.C. is disguised as male. (First was K.C.'s the Man)
This is the first time we see JUDY's exoskeleton which can be considered one of the creepiest moments of the entire series.
This was one of Florence Henderson's (Irma) final performances.
International Premieres
October 1, 2016 (Brazil)
October 3, 2016 (Latin America)
Gallery:
| | |
| --- | --- |
| | To view the Dance Like No One's Watching gallery, click here. |
Quotes
K.C.: Oh snap, I actually gotta go. I have a date.
Marisa: Oh date? Yay! Tell me about him, what's his name?
K.C.: Irma.
Marisa: Irma? Well, what's his first name?
K.C.: That is his first name. Well, it's her first name.
Marisa: Wow. Just when you think you know your best friend's type.
K.C.: She's eighty.

Marisa:
Again. Just when you think you know your best friend's type. What do you guys talk about? Her childhood memories of Abraham Lincoln?
Videos: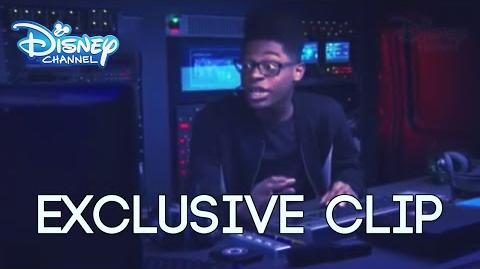 References
Ad blocker interference detected!
Wikia is a free-to-use site that makes money from advertising. We have a modified experience for viewers using ad blockers

Wikia is not accessible if you've made further modifications. Remove the custom ad blocker rule(s) and the page will load as expected.